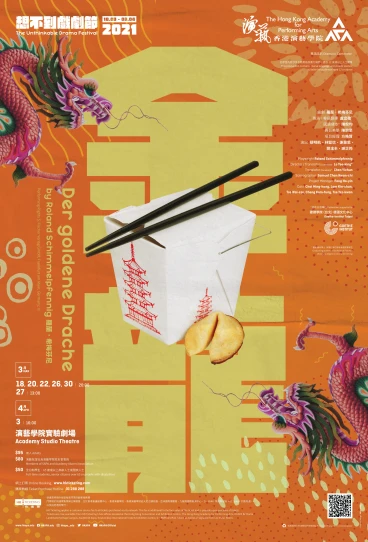 18 Mar (Thu) - 03 Apr (Sat)
18 Mar 2021 (Thu) | 20:00
20 Mar 2021 (Sat) | 20:00
22 Mar 2021 (Mon) | 20:00
26 Mar 2021 (Fri) | 20:00
27 Mar 2021 (Sat) | 13:00
30 Mar 2021 (Tue) | 20:00
03 Apr 2021 (Sat) | 16:00
Remarks:
Drama in Cantonese. This production contains coarse language and violent scenes, suitable for audience aged 12 or above.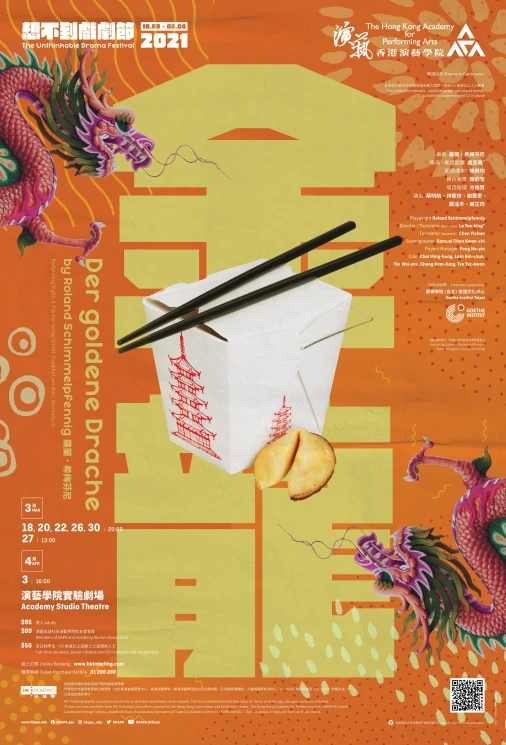 A Chinese kitchen boy hides as an illegal worker.
A bad tooth makes him hugely suffer.
Everyone around tries to make life easier.
Sometimes it's just nice to be a survivor.
Life is full of humour.
Yet it is a magical horror.
Can't tell you anymore.
There is a translation error.
Playwright: Roland Schimmelpfennig
Director / Translator (Cantonese): Lo Yee-king*
Translator (Mandarin)#: Chen Yichun
Scenographer:Samuel Chan Kwan-chi
Project Manager: Fong Ho-yin
Cast: Choi Ming-hong, Lam Kin-shun, Tse Wai-sze, Cheng Kam-fung, Tse Tsz-kwan
*Graduating student of Bachelor of Fine Arts (Honours) Degree in Drama (Directing)
#Publication supported by: Goethe-Institut Taipei
Performing Rights S. Fischer Verlag GmbH, Frankfurt am Main, Germany; ©