TML Artist Block
The Academy has successfully obtained approval from the Legislative Council in June 2012 for a funding of HK$444.8 Million for an on-campus expansion project to relieve the Academy's current space shortfall and to support the implementation of the normative four-year undergraduate programme under the new academic structure.

Consultations were conducted with various stakeholders including the Wanchai District Council, Harbourfront Commission as well as the Academy's students and staff to gain their supports.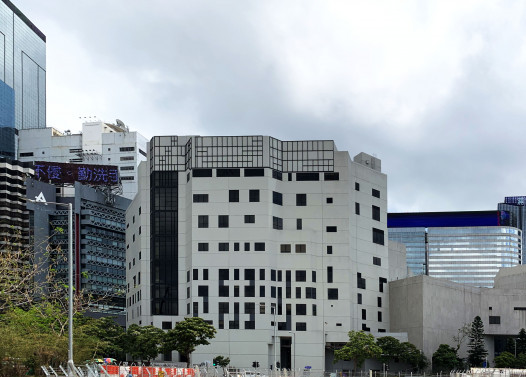 Programme of Works
The development is comprised of the following two sections. The first section was completed in 2016 while the second section was completed in 2018.

a mezzanine floor over the existing scenic art workshop; and
a nine-storey annex building over the existing driveway at the northeastern corner of the campus.
New facilities mainly include the following:
School of Chinese Opera :

CO Studio
Music & Percussion Rooms
School of Dance :

Dance Science Laboratory
Dance Studio
School of Drama :

Project Scene Work Room
Drama Studio
School of Music :

Ensemble & Music Lecture Rooms
Strings, Wind & Brass, Percussion Rooms
School of TEA :

EDT Multi-media Laboratory
EDT Multi-purpose Laboratory
Daylight Design Studio