(Content in English only)
Chinachem Supports HKAPA to Strengthen Performing Arts Education in Hong Kong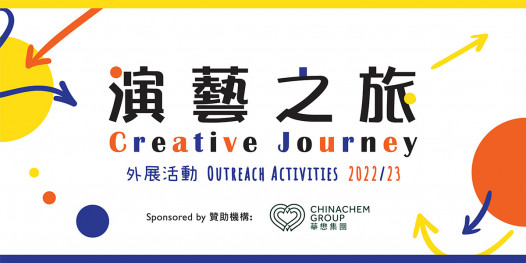 Creative Journey is a HKAPA performing arts education programme tailored for secondary schools. Since its launch, we have arranged over 100 live performances and more than 140 schools have brought their students to the Academy to learn more about performing art and appreciate the beauty of performing arts.
Our mission to nurture the future generation with the power of performing arts aligns with Chinachem Group's commitment to supporting the development of arts and culture in Hong Kong. As the patron of Creative Journey 2022/23, Chinachem Group will sponsor various activities of the programme. Our collaboration will further reach out and engage the community with performing arts.
Semi-biographic Musical About the Scriptwriter of the Musical "Rent"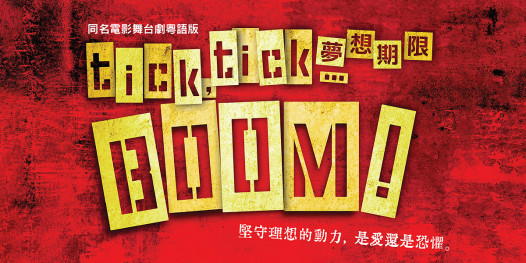 Did you know the scriptwriter of the famous musical "Rent" wrote a musical about himself? Join us to watch the semi-biographic work of Jonathan Larson, an Off-Broadway hit, "tick, tick…BOOM!" on 5 June!
SRCE offers a pre-show workshop as an introductory session to facilitate participants to gain a deeper understanding of issues and topics related to the musical production and to enhance their interest and appreciation of performing arts. Please contact us to book your workshop session and reserve tickets for your students.
Julius Caesar Has Come to School!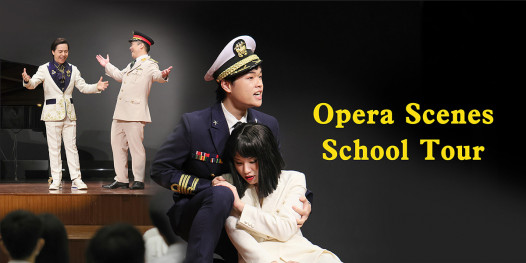 We have brought the whole crew of the highly-praised Academy Opera Performance - Handel's Giulio Cesare (Julius Caesar) to perform excepts on the stage of La Salle College on 19 April. Students were not only able to see historic hero Julius Caesar and heroine Cleopatra come to live, but also to gain a deeper understanding of the turbulent relationship between the Egyptian and Roman Empires and intensive love and hate relationship between men and women through their performance.
Live performances are excellent opportunities to induce discussion around various issues and arouse interests in the performing arts. Stay tune for our upcoming performances and contact us for tickets and related activities to create unforgettable experiences for your students.
Go! APA Goal! - Inspirational Experience to Learn About Art Tech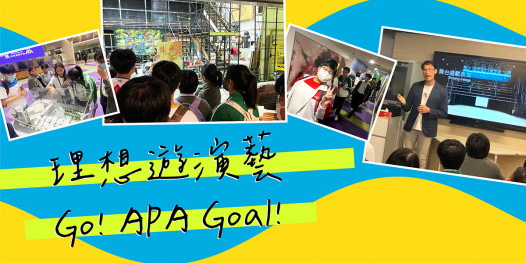 In collaboration with Hok Yau Club, 16 secondary school students enjoyed a fruitful afternoon at HKAPA. Not only did they have a chance to explore world-class facilities where professional performing arts performances are held and professionals are nurtured, but they were also brought into the kaleidoscopic world of technical arts and learnt more about the development of art tech in the entertainment industry and study pathway of the School of Theatre and Entertainment Arts from Ash Ng, Lecturer (Stage and Event Management).