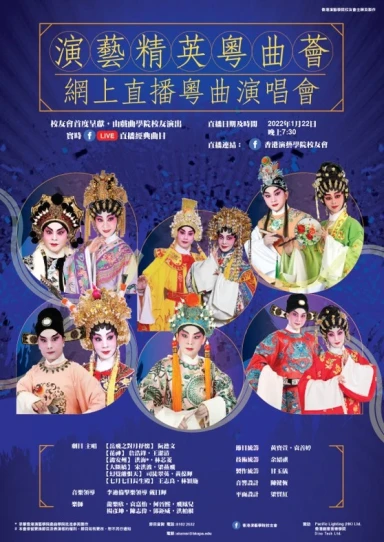 22 Jan 2022 (Sat) | 19:30 - 21:30
The "Elite Cantonese Opera Concert" Online Livestream Performance organized by the Alumni Association will be held on January 22, 2022.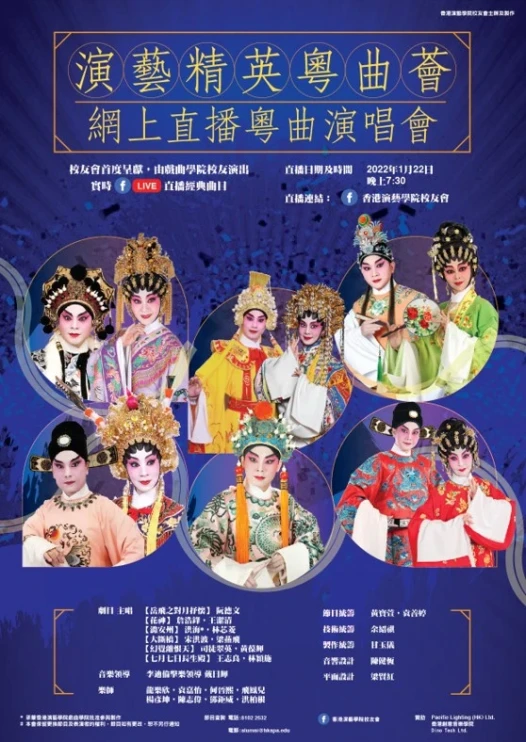 All proceeds from this event, after deducting expenses, will be used to support the operation of the Hong Kong Academy for Performing Arts Alumni Association and to establish scholarships.
Click here for the livestream archive.