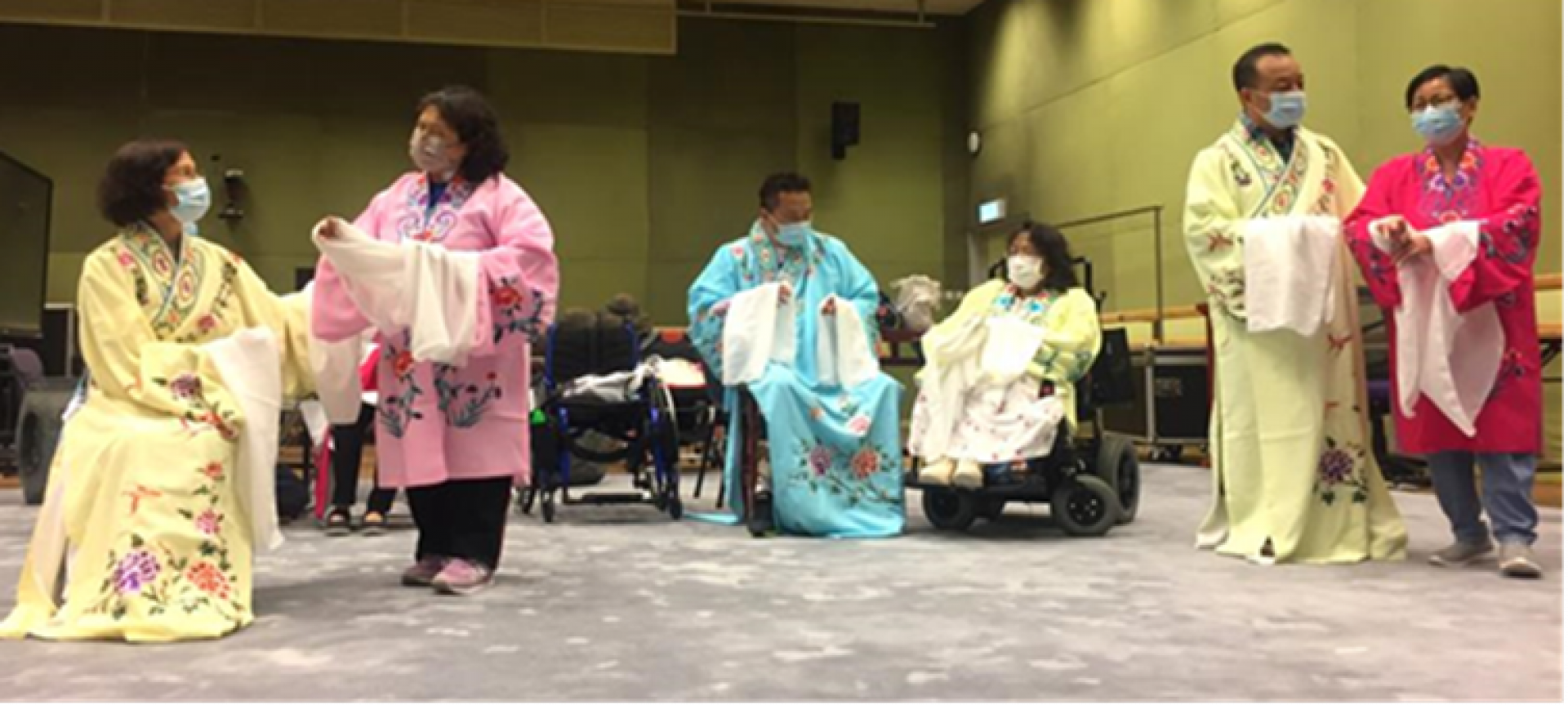 Art is the manifestation of creativity and imagination in all human beings and the expression of the beauty and emotions found around them and within themselves. With the support of the JK & Ingrid Lee Foundation Creative Project Fund (the Fund), Ho Hei-man of the School of Chinese Opera is able to utilise her knowledge, creativities and passions to share arts with people with physical challenges.
Hei-man deeply felt for people with disabilities when she performed as dancing partners for wheelchair users. Eager to promote art appreciation to the physically challenged community, she organised a workshop for people with physical disabilities which taught the basic knowledge in Cantonese Opera such as music, script delivery and body movements. Hei-man revealed that she had met some challenges. For example, due to physical limitations, all stage movements were confined to upper torso and the arms. As a stage performer, she was glad to have an opportunity to help wheelchair users to better appreciate and enjoy Cantonese Opera while she was able to learn the skills to produce the project. The participants were excited to attend the training sessions as they would learn from professional instructions and have the opportunity to act on stage. A participant expressed that acting out the scenes herself has helped her better understand the excerpt. Others were happy that even though they needed to practice on wheels, they could still feel like a Cantonese Opera performing artists.
Indeed, art embraces equality and diversity and should be appreciated by everyone. With the support of the Fund, we look forward to encouraging more students of the Academy to devote themselves into caring the needy with what they learn and what they love.