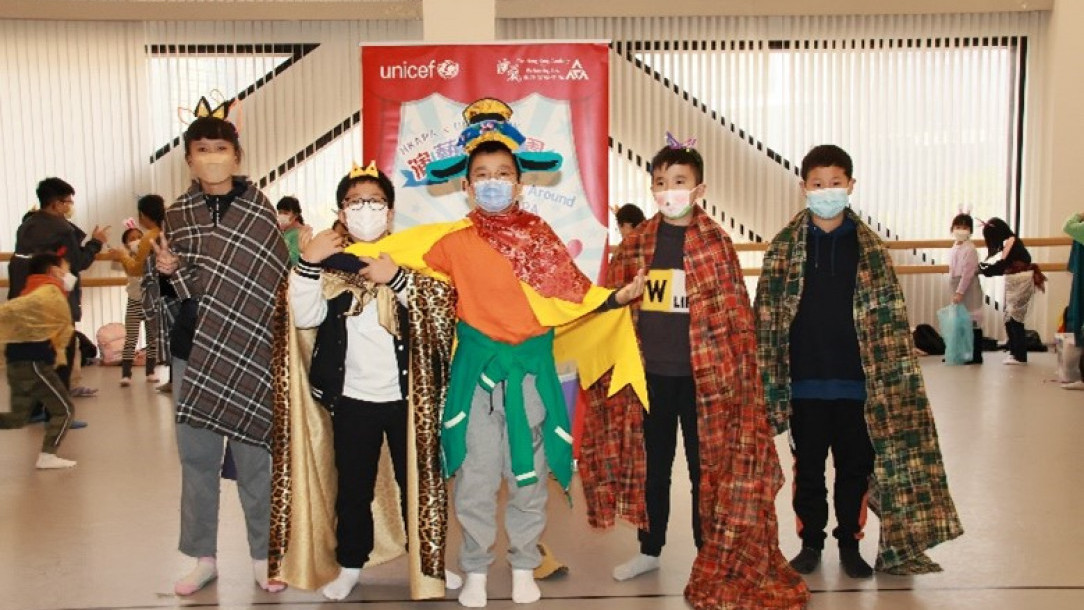 Foster Mental Resilience in Children Through Discovery in Performing Arts
It is undeniable that the prolonged pandemic has a multifaceted and substantial impact on the mental wellbeing of children and adolescents. Research has found a 2-fold increase in the global prevalence of depression and anxiety in those age groups. This mental distress can be sustained and develop into a long-term problem if early intervention cannot be carried out. Aiming to promote children's mental wellbeing, and to foster mental resilience against adversity and develop an appreciation for performing arts through their exposure to and experience in performing arts, the Hong Kong Committee for UNICEF (UNICEF HK) invited the Hong Kong Academy for Performing Arts to join hands to co-organise a special project. We are pleased to be able to apply our expertise in performing ats and our advantages as a professional education provider to support the promotion of performing arts; therefore, the Student Recruitment and Community Engagement Office (SRCE) has created "Merry-go-around HKAPA" which offered art-indulging and fun-filled activities for over 500 children from underprivileged families between August to December 2022.
Accompanied by the lovely mythical creature Merry, these children were taken on a unique journey of performing arts exploration and self-discovery at Wan Chai campus through a brief introduction of the Academy, campus tour and stage art and design workshops. All our participants were excited to dive into the wonderful and diversified world of performing arts in the half-day camp. It was obvious that not only did they enjoy the activities, their horizons were also broadened to performing arts and themselves. Ms Judy Chen, Chairman of UNICEF HK was grateful that HKAPA brought children into the world of performing arts and realised the vision of all-round development.
SRCE works with the six Schools of the Academy to deliver various education outreach projects and community engagement activities. We look forward to more opportunities to support performing arts education and appreciation while better understanding the needs of underprivileged groups in Hong Kong in future.