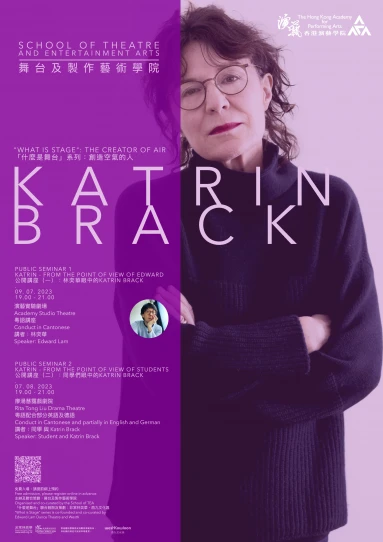 09 Jul (Sun) - 07 Aug (Mon)
09 Jul 2023 (Sun) | 19:00 - 21:00
07 Aug 2023 (Mon) | 19:00 - 21:00
Online Registration will be open at 09:00, Jul 1
Venue:
Academy Studio Theatre, Rita Tong Liu Drama Theatre
"What is Stage" Series - Katrin Brack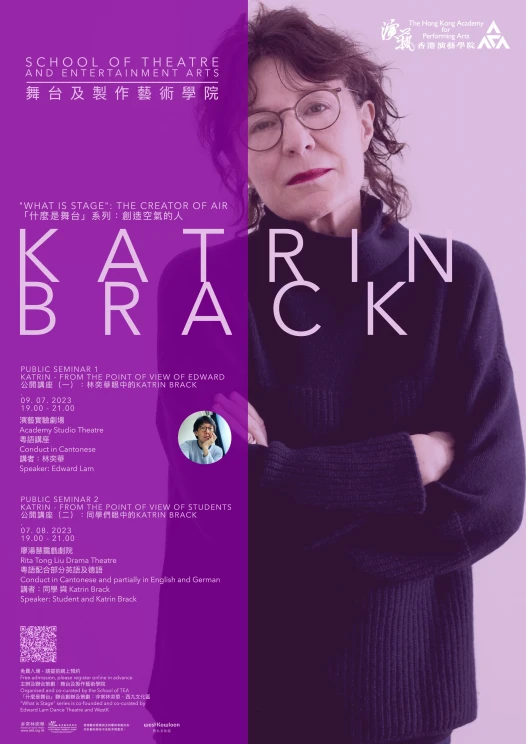 In its fourth year, the "What is Stage" series presents the contemporary and highly acclaimed German stage designer, Katrin Brack, brought to you by Edward Lam Dance Theatre and the School of Theatre and Entertainment Arts. She is known for her minimalist designs using a single material, such as confetti, snow, fog, light bulbs, and balloons. In her imaginative world, she challenges the definition of stage design. Her designs emphasize the audience's experience, giving life to the stage through interactive performances and flowing environments.
PUBLIC SEMINAR 1: KATRIN - FROM THE POINT OF VIEW OF EDWARD
In this two-hour seminar, Edward Lam will share the works of the renowned German stage designer, Katrin Brack, deconstructing the fluidity of stage design and exploring the connection between experience and creative background.
Date: July 9th, 2023 (Sunday)
Time: 19:00 - 21:00
Venue: HKAPA Studio Theatre
Speaker: Edward Lam
Conduct in Cantonese

PUBLIC SEMINAR 2: KATRIN - FROM THE POINT OF VIEW OF STUDENTS
Katrin Brack has designed over 60 major works, injecting new imagination into classic texts and making visual experience another living character on stage, surpassing the limitations of space and time. In this seminar, Katrin will personally explain her avant-garde, minimalist, and surreal stage aesthetics.
Date: August 7th, 2023 (Monday)
Time: 19:00 - 21:00
Venue: Rita Tong Liu Drama Theatre
Speaker: Student and Katrin Brack
Conduct in Cantonese and partially in English and German
Organised and co-curated by the School of TEA
"What is Stage" series is co-founded and co-curated by Edward Lam Dance Theatre and WestK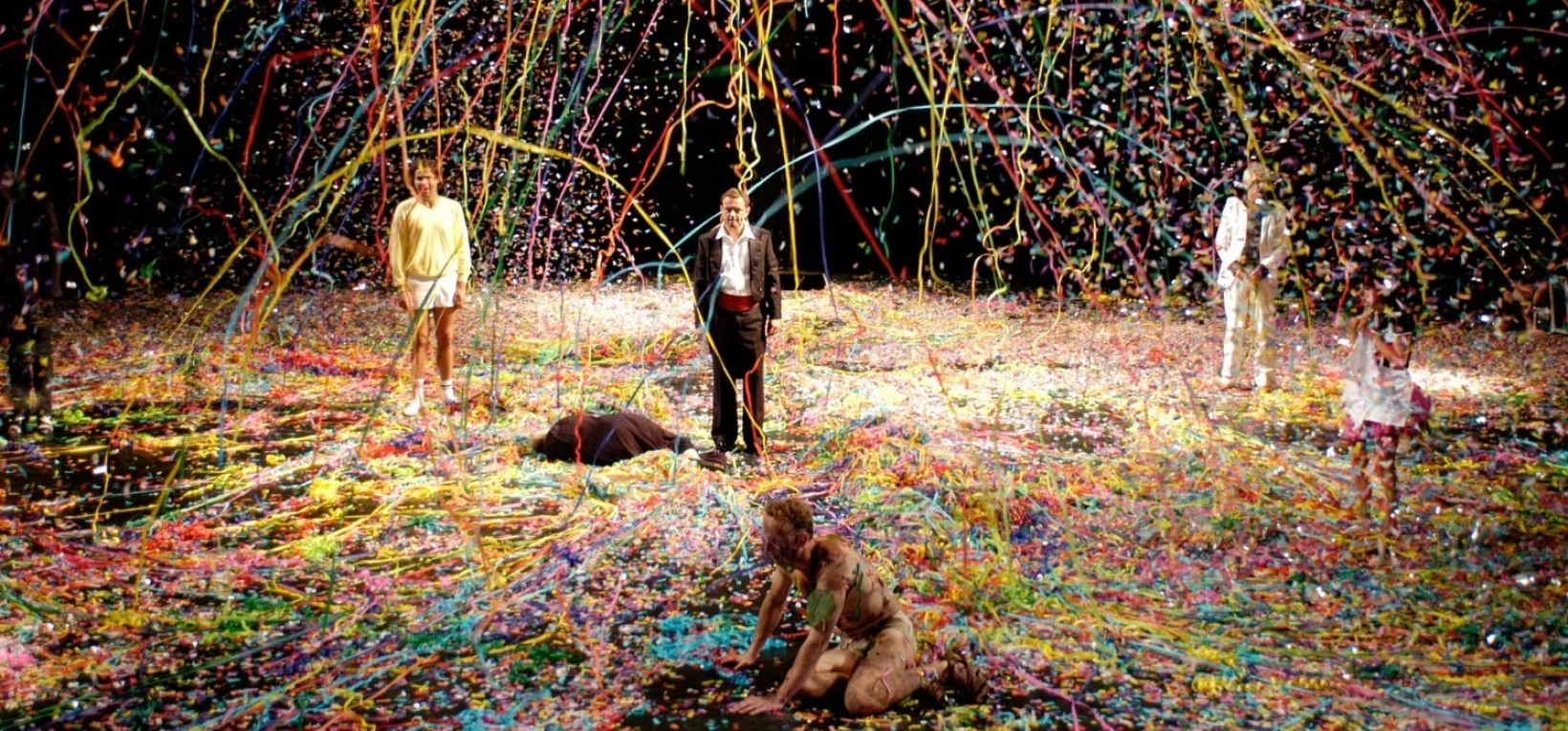 Katrin Brack
Katrin Brack is one of the most important contemporary German stage and costume designers. She studied stage design at the Kunstakademie Düsseldorf and has since worked for a number of renowned theatres in the German-speaking world.
Her work is characterised by a clear, precise visual language that usually seeks a reference to fine art. Brack knows how to achieve a great and diverse effect with reduced means and materials. She has rightly been described as a maximum minimalist. In the conception of her stage designs, different ideas come together. She looks for associations to concepts and tries to assign materials to certain circumstances. Initial ideas are given form and materially translated. The focus of her work is the creation of a desired atmosphere on stage. The way in which the set is used by the actors evolves during rehearsals; it becomes an actor in the play. According to Brack, the sets need actors and texts to come to life. Brack has received numerous awards for her stage designs and has been voted Stage Designer of the Year several times. In 2017, she was awarded the Golden Lion for her life's work at the Venice Theatre Biennale. In 2019, she received the Hein Heckroth Stage Design Award.
In addition to stage design, she is also an educator, serving as a stage design professor at the Munich Academy of Fine Arts since 2009 and a member of the German Academy of Performing Arts. Katrin Brack's book "Katrin Brack: Bühnenbild/Stages" (2010) has been praised as one of the best stage art publications. The book records many of her pioneering stage designs and brings new possibilities and development directions to contemporary performing arts.
Photo credit : Arno Declair
Collaborating Partners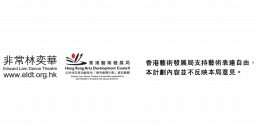 Edward Lam Dance Theatre

WestK