Project A continues in April!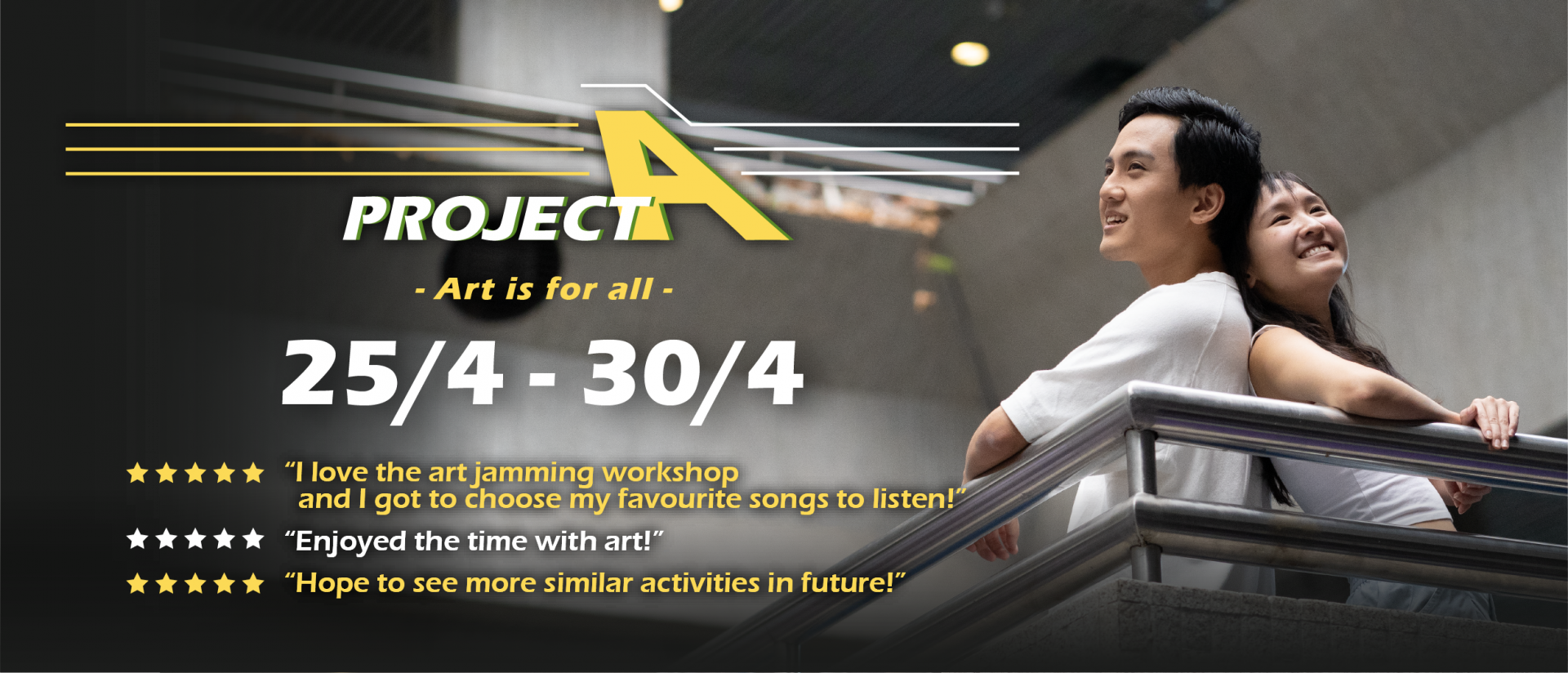 Project A – Art is For All - All of you, all skill levels, all the time.
Riding on the success of the first round programmes in Mar, we have arranged a second round of activities before the summer break ends from 25 to 30 Apr.
The exciting programme includes performances from Schools of Dance and Chinese Opera, screening of two short films from School of Film and Television, a music composition workshop using simple software, and a drama workshop that helps participants to develop characters from their daily inspirations. Last but not least, we have invited TEA alumna Sand Leung to share her professional career and passion as an audiovisual designer.
All are free of charge. Join us to discover the artist in you!